I help Mompreneur Coaches expand their reach with
one-of-a-kind websites that convert more leads to clients!
Through my past experience and knowledge, I provide website strategy and integrate unique details that
set my client's websites apart from their competitors.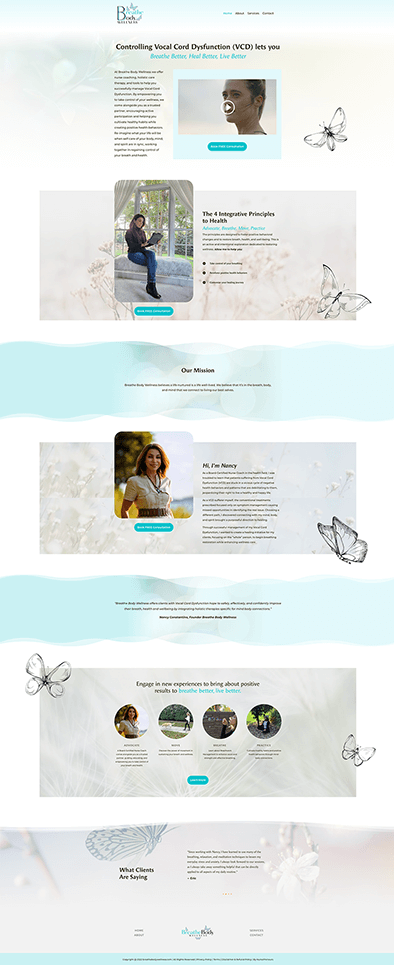 Case Study
The strategic planning behind Nancy's website provided an informational safe haven for her audience!
Website Strategy & Prep
During this phase, you are set up with your own client portal, where you fill out your website questionnaire, schedule your one-on-one strategy call with me, and upload any materials needed for the build.
Website Design & Development
This is where the fun begins! I like to start on your Home page and About page first and give you a sneak peek at their progress. Getting your feedback at this point and making any fine-tuned changes helps set the rest of the project up for success.
Website Review & Finalize
When the entire site is built, you will be notified that it's time to review and receive three revisions. Once the site is approved, we tie everything in a pretty bow and provide you with your finished website, ready to launch!
Launch & Celebrate!!!
When you are offboarded, every package includes your website login information and video tutorials. You'll also receive one week of support after the site is approved, but additional resources for maintenance and support are available.

Case Study
How Linda's website for her new business, Elite Concierge Services of Naples, created a consistent flow of clients!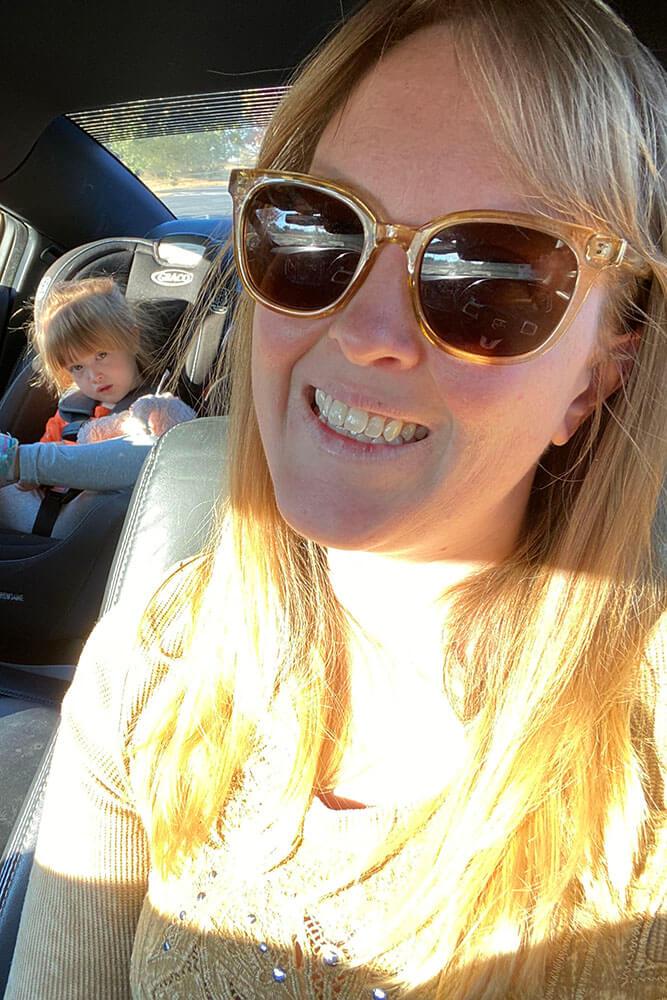 I have been creating websites for almost 15 years and have perfected the method of building a website quickly and efficiently. First, I want to get to know you better, understand the goals you are trying to reach, and how the website will play a significant role in your journey. From there, the rest of my process is transparent, so you know exactly where we are in your project every step of the way. The skills I have in my toolbelt vary from graphic designer, web developer, web designer, photographer, project manager, etc. So rest assured, I will guide you the whole way and create a strategic website that brings in consistent clients!
P.S. I'm a mom too, and supporting you in your future is my ultimate goal!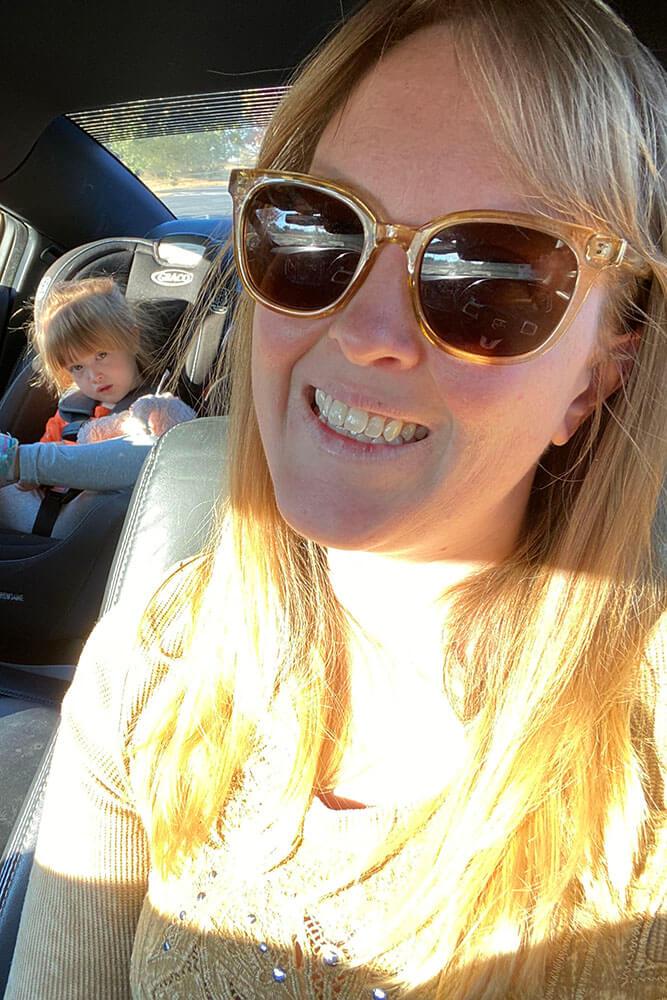 Don't miss out!
Two slots are available for October 2023. Book your pre-strategy call to get started!

Case Study
Andrea's strategically designed website allowed her to begin sharing with others to build her credibility!
Happy Clients With Strategic Websites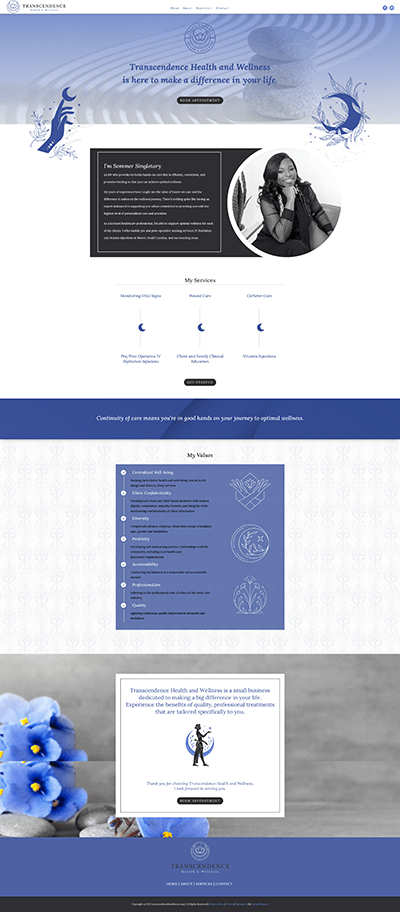 Transcendence Health and Wellness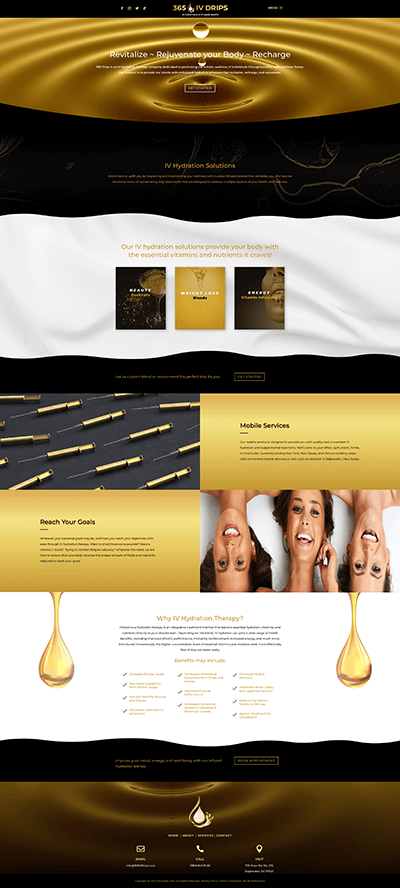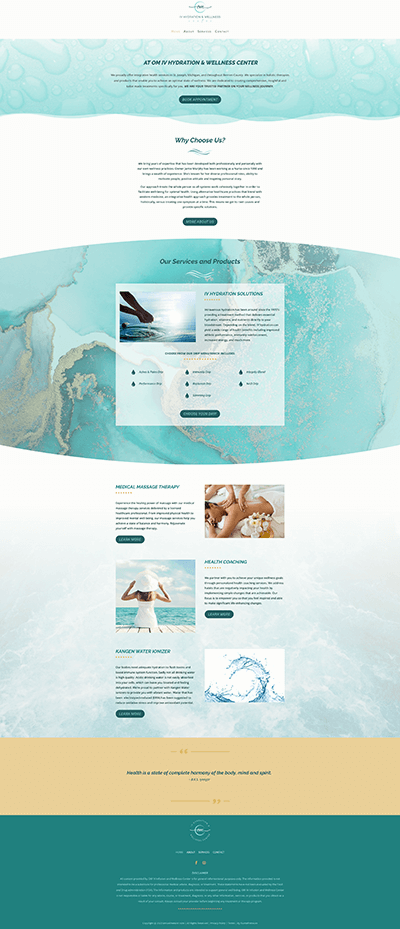 OM IV Hydration & Wellness Center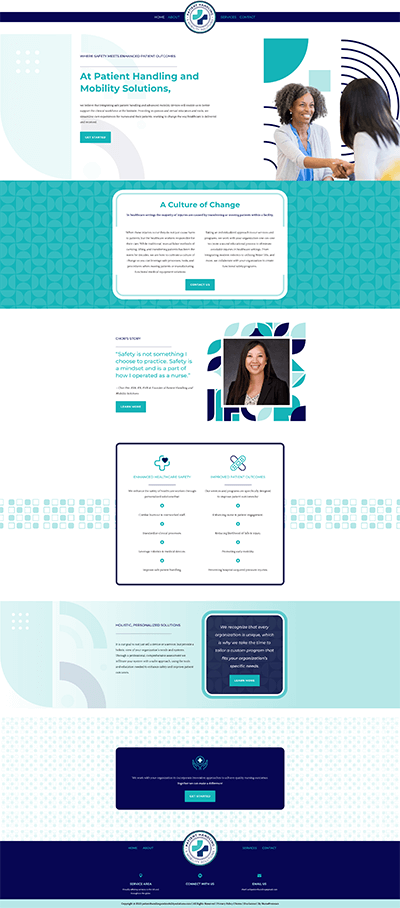 Patient Handling and Mobility Solutions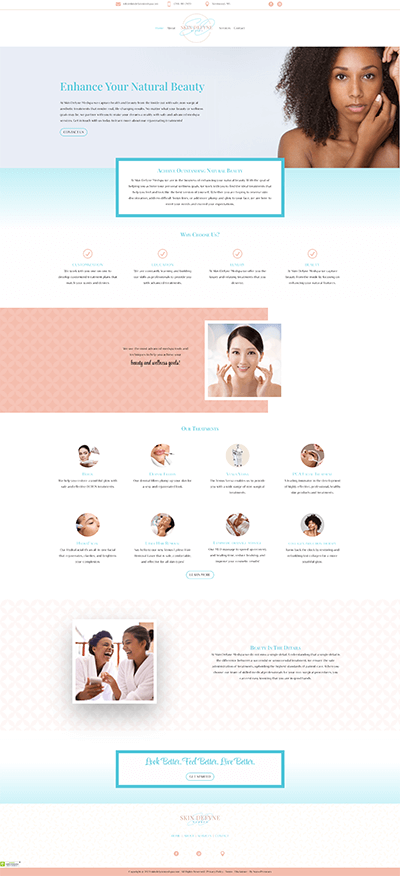 "I love how clean and professional the website is! Sarah is amazing, extremely patient, and knowledgeable."
- Guerlyne -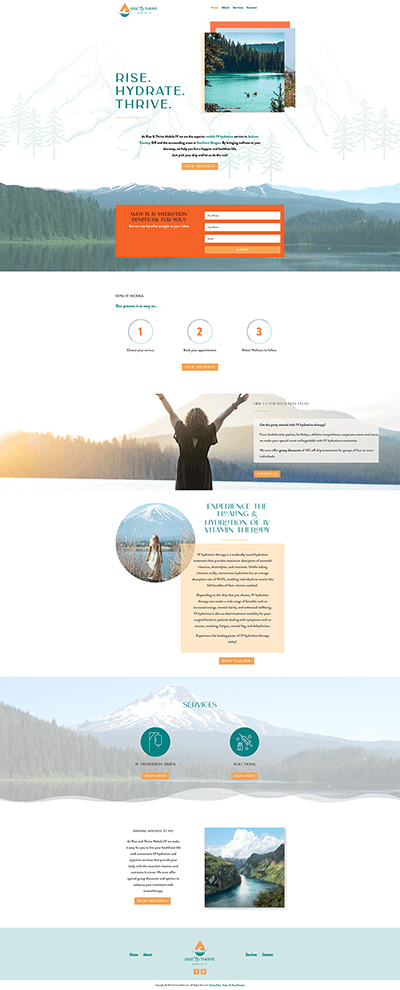 Rise and Thrive Mobile IV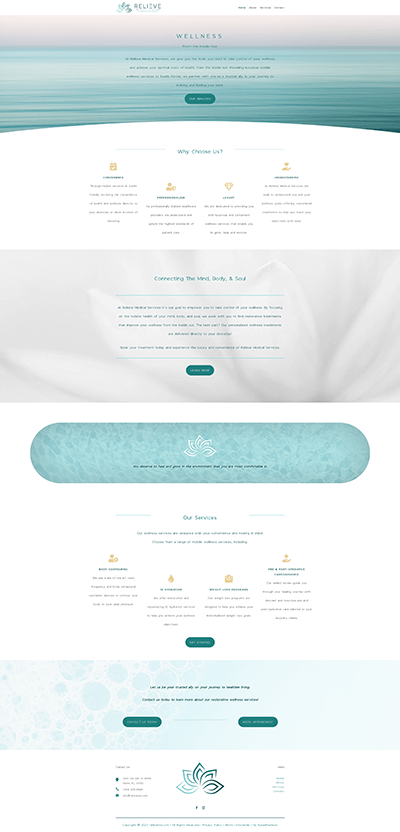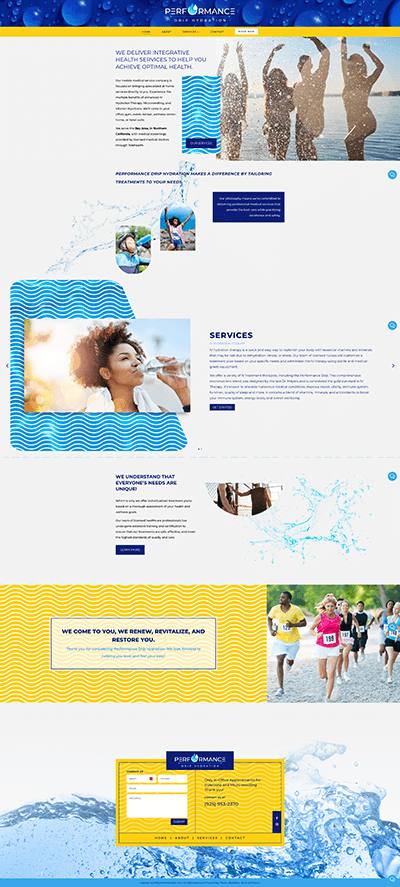 Performance Drip Hydration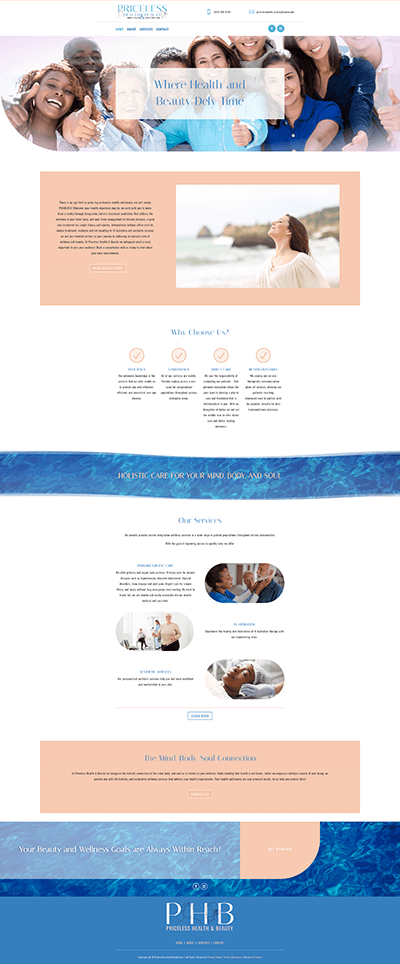 "You exceeded my expectations with your patience and response turn-around time. Your strength is definitely your expert knowledge of what the client needs to move marketing toward a defined goal."
- Juanita -