How Linda's website for her new business, Elite Concierge Services of Naples, created a consistent flow of clients!
Linda-jo Pallotto-Russo, the owner of Elite Concierge Services of Naples, reached out to me in mid-2022 as she was just starting her business.
The Elite Concierge Services of Naples company has highly-trained and experienced private nurses helping patients recover after surgery in the comfort of their own homes.
When first meeting Linda, she said…
"I want to appeal to the upper class without leaving out the middle class. The website should feature me and showcase the comforting client experience I provide. When my clients see my branding, I want them to feel like they can trust me, feel safe, and that I will be professional. I want to be viewed as the nurse people can trust.
I have noticed a need for nursing care in my community. People do not want to stay longer in the hospital. They want private care at home where they are more comfortable. Sadly from a nursing standpoint, we cannot care for patients efficiently. I want to provide the care to my clients that they deserve."
Without Linda starting her own business and providing the care her clients needed, post-op patients would still be stuck with the option of getting post-surgery care through hospitals. They would still be looking for someone who provided quality home care they could trust with their recovery.
Phase One: Objectives & Strategy
Strategy Session
I sat down 1:1 with Linda to understand her clear objectives and the overall vibe she wanted for her brand and website. Linda expressed to me her clients have either just finished with surgery or are prepping themselves for surgery. Everything up to this point has been related to medicine, from the jargon, the imagery, the interaction, and the feeling. When recovering, that's the last thing post-op patients want on their minds, so creating a brand and website that provided the opposite of that was the challenge.
Brand Strategy
By creating a brand and website that looks and feels high-end, professional, and comforting, we choose:
[-] Colors that represented trust and luxury
[-] Little to no medical-related imagery but instead showcased 1:1 care
[-] Implemented elements that provided a tranquil and homey vibe
[-] To highlight Linda's medical license to provide her clients with a sense of relief and immediately give them a reason to trust her
Linda Later Mentioned,
"I felt very comfortable sharing ideas. You had the ability to gain my trust early, which is very important. I trusted you to make my website look luxurious and professional, which you did."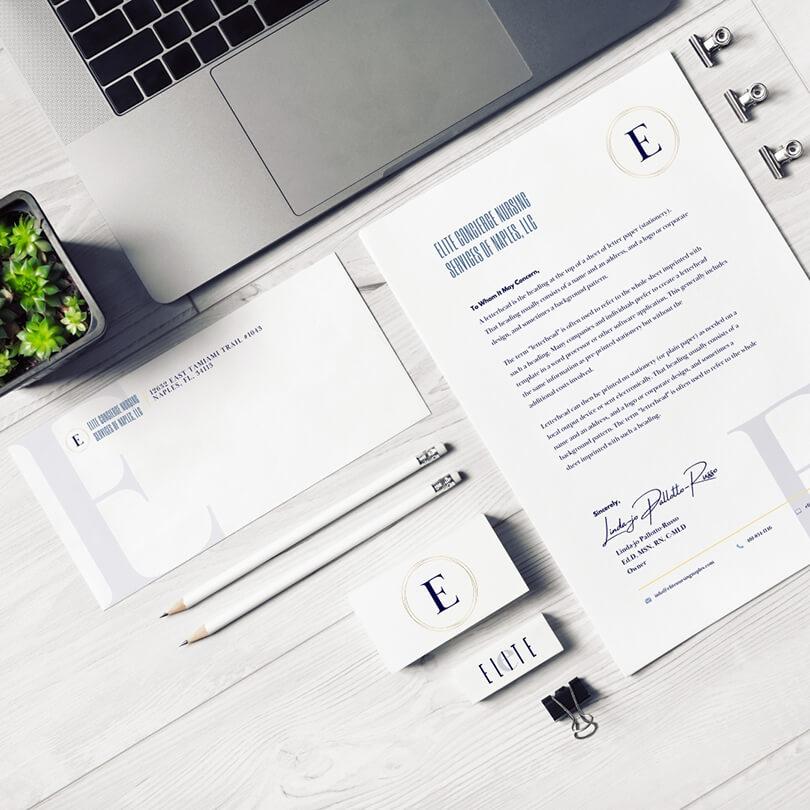 The objectives to make Linda's website a success were:
1
Making the visitors feel welcome and open to connecting with her
2
Creating a professional and high-end vibe to attract the type of client Linda was searching for
3
Arrange the content in a manner that made it easy to read, navigate, and digest
Phase Two: Website Development & Design
Website Platform
WordPress is my go-to platform, and for Linda's project, we used the Divi builder, which provides the easiest customization. Getting the site prepped is always the first step to ensure everything stays on brand, and Divi has all the brand settings right at your fingertips which makes this step a breeze. Because I've been using these tools for many years, it allows me to get the site ready for the build phase in record time. I always am buying the latest and greatest DIVI add-ons to make additional customizations and improve timelines.
Build Process
First, I built out Linda's Home page based on all my conversations with Linda up to this point. Then I handed it over for her to review and provide feedback. Because the rest of the pages are styled similarly to the Home page to create a consistent and cohesive vibe, I must get it right before going further.
Website Add-ons
I used WordPress and Divi to add custom features to Linda's website, such as contact forms, booking links, responsive design, and SEO optimization.
Review & Approvals
Once we've had a chance to make adjustments and approve the Home page, I feel confident to build Linda's remaining pages and present them to her for the official website review.
Phase Three: Finalization & Handoff
Finalization
Once the whole website is approved, the finalization phase begins. It's a critical step to ensure that I am handing a website over to my client that is organized and polished. To create less work and be less confusing for Linda, I removed any unused media, plugins, and themes. Screenshots, videos, and backups are created of the entire site to reference for any reason in the future. Lastly, I implement essential SEO titles and meta descriptions on all the main pages to provide Linda with a good starting place.
During the handoff
Linda commented that she liked working with me because of my "attention to detail and conscientiousness. Nothing was left not finished. The website was polished and perfect."
Launch
Since launching her site, she's been booking new clients consistently, received numerous compliments about how beautiful and professional everything looked, and has been asked to speak at events about her success to other business owners like her.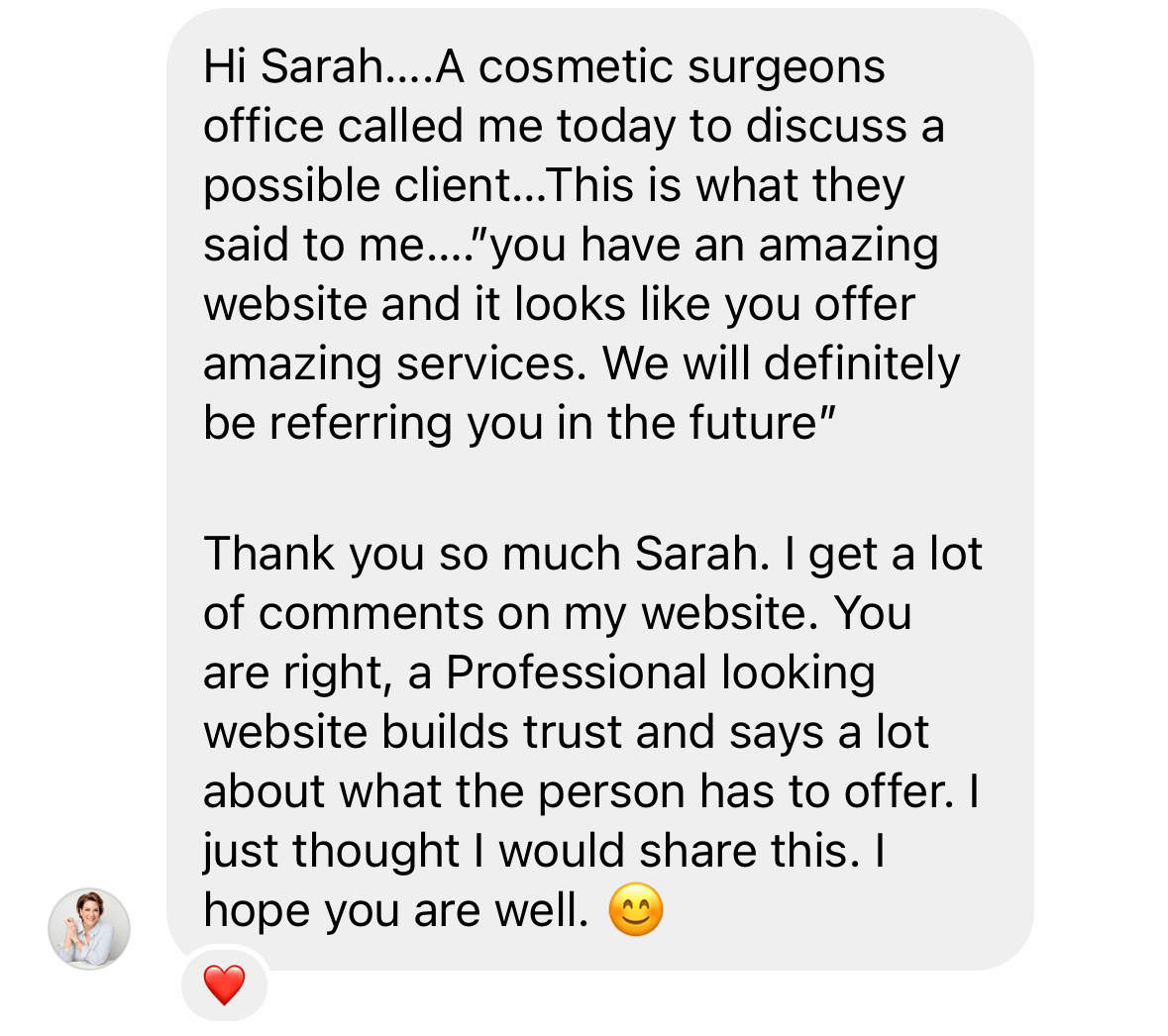 Final Words From Linda were,
"I highly recommend you, Sarah. Your work ethic shows in the work you produce. Thank you!"