Your Services Page Game Plan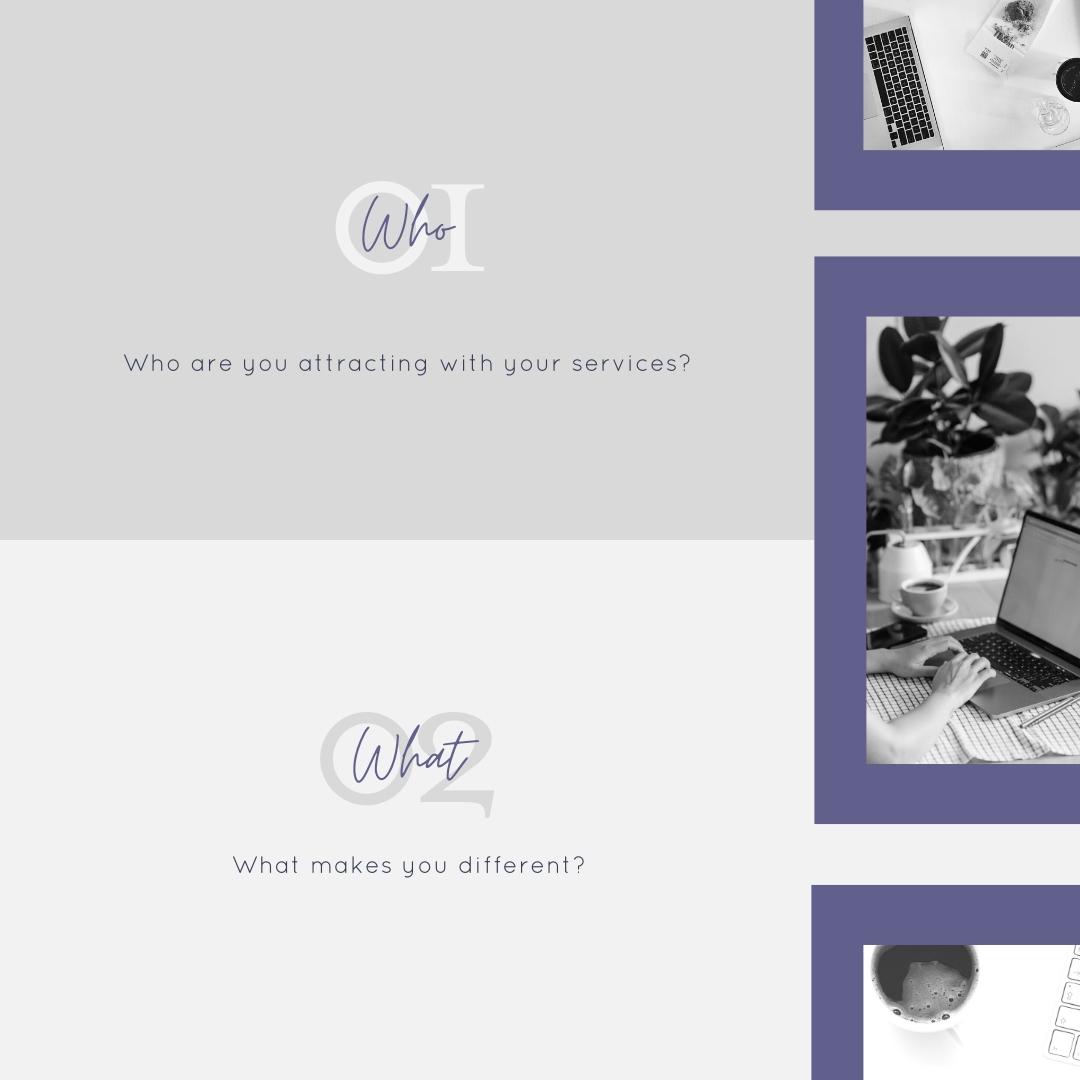 Two excellent questions to ask that will make your services page on your website sell!
"Who am I attracting with my services?"
You are more likely to get in their heads to understand what they want, what they want to know, and can they afford it.
The biggest question your audience will be asking themselves is, "what makes you different?"
The more prominent and easy to find this answer on your website, the faster your audience can make their decision. When someone lands on your services page, you have a great shot at landing a purchase! Obviously, they are interested now. You just need to seal the deal. So is your services page generating leads? If it's not, send me a message. I've been building websites for a decade and can help your website be more successful.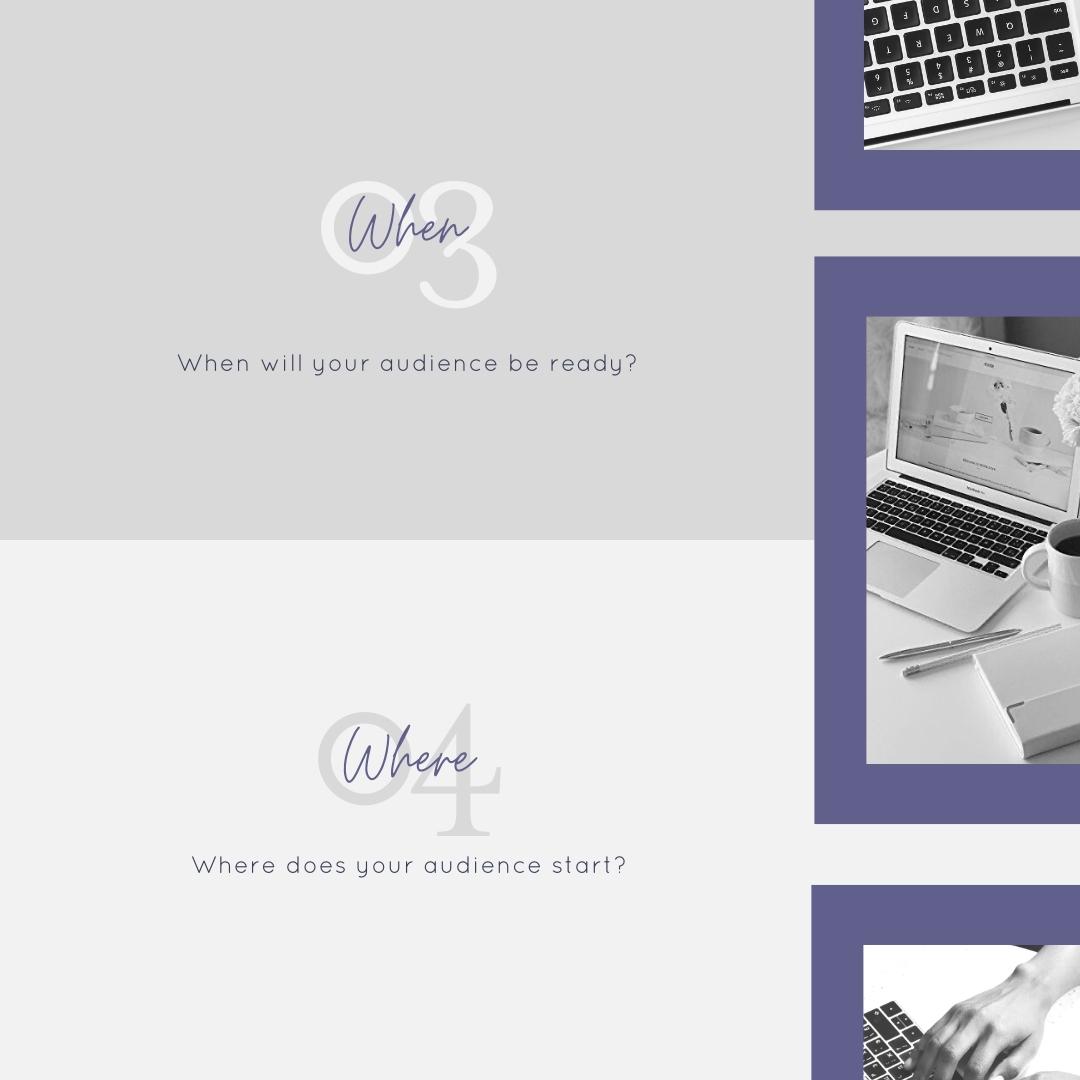 When will your audience be ready?
This is an easy question to answer but not always an easy task to perform. Your audience will be ready when they see they can TRUST you. That doesn't mean you are untrustworthy, but hiring someone you don't know and paying someone upfront is scary.
You will have a good start if you can accomplish the tips from last month's questions. Other items to add to your Services page that will build trust are:
[-] Your work – showing off your expert skills gives your audience an idea of what they are paying for
[-] Testimonials – the more you can provide, the better you look
[-] FAQ – if you can anticipate the questions your audience might have and provide detailed answers, then that gives them the feeling you are on the ball
Where does your audience start?
Let's assume you've built their trust; now what? Ensure you provide clear instructions on what your audience should do to commit with you. Buttons with Calls to Action are the most common method on a website.
Here are some tips for your Call to Actions Buttons:
[-] Make them straightforward – like "Book A Call" or "Sign Up"
[-] Ensure they work properly – remember to test your site!
[-] Have numerous buttons – so your audience doesn't have to search for them
[-] Make them stand out – you don't want them to be looked over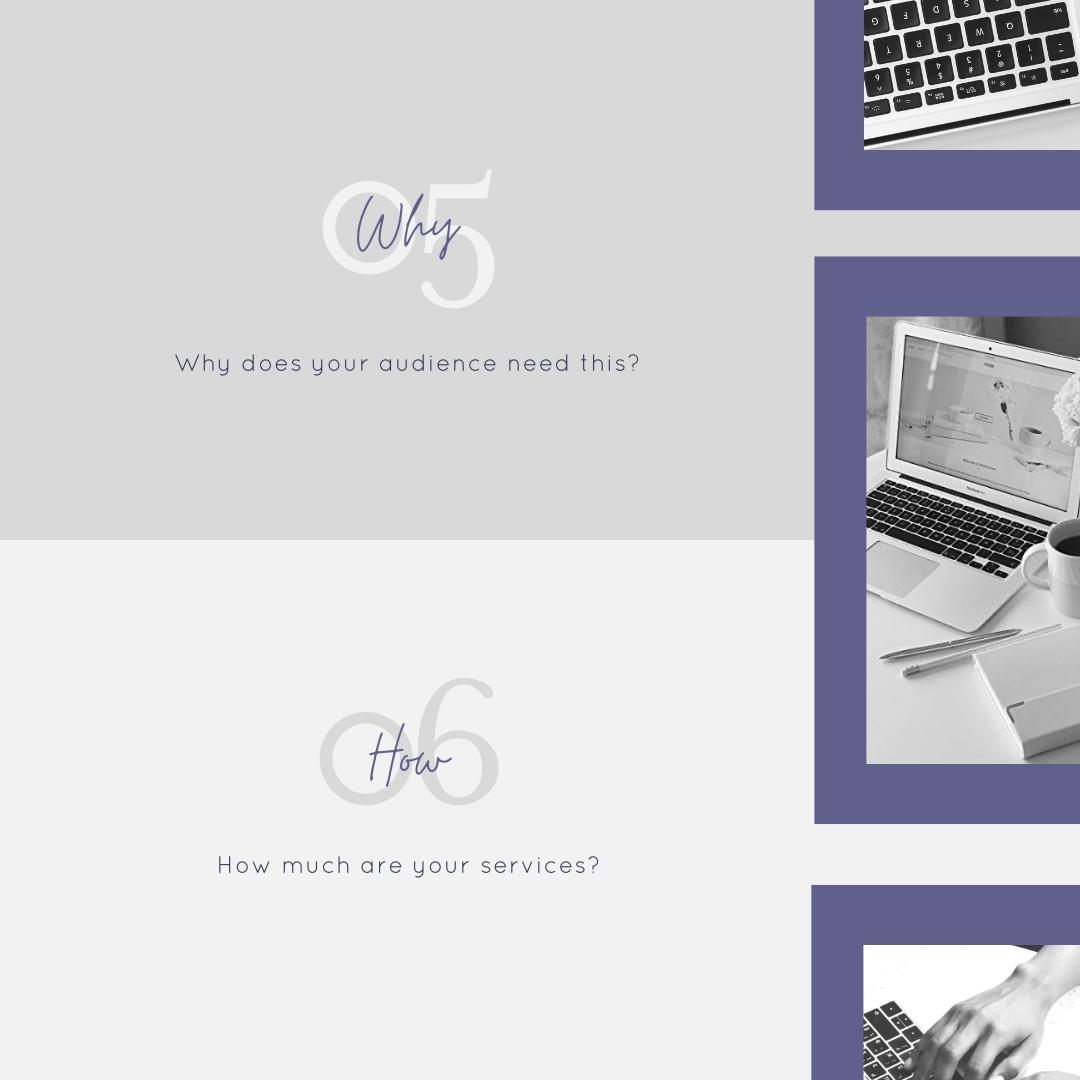 Why does your audience need this?
If you are not clearly answering this on your website, your audience will not see your services' value or worth. You might feel like you are being repetitive or over-explaining, but that's precisely what they need. Your audience is likely not an expert in this field and needs your guidance explained in a way they understand why they need it and how it will benefit them.
How much are your services?
There is much debate on if you need pricing on your website. If you are selling products, I think this is an easy yes. Products usually are static and can easily be updated as your pricing fluctuates. But as a service provider, pricing can be much more complicated. Every client may need services customized for their needs which means they are never the same price as the next person. But thinking about your base price is a great place to start. Some still don't want to put their base price on their website, but the benefit I see is it will eliminate anyone that can't afford your base price, allowing your time to be appropriately spent on leads that can afford you.